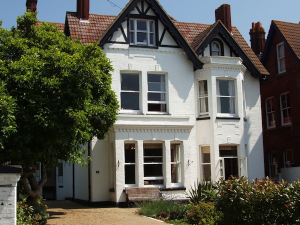 Welcome to Anglesey Court

The Care Home that feels like home........

We are located close to the beautiful Alverstoke Bay coastline in Gosport, Hampshire, with beautifully kept public gardens opposite, that residents may enjoy.

The site is very close to a well appointed hotel, that can be used by relatives or carers to stay close by when needed.


With over 14 years ownership, the management of Anglesey Court Residential Home, pride ourselves on offering a highly professional care service for the elderly, with a personal touch. We are pleased to accept Service Users for long term, short term, convalescence and holiday stays.

When people have worked hard throughout their life and have been committed to helping others, we think they deserve extra cherishing. They need a home where individuality is emphasised, with staff who have time to give attention to small detail, and where they have the choice of enjoying the company of like-minded fellow individuals.

Carers will strive to preserve and maintain the dignity, individuality and privacy of all residents, within a warm and caring atmosphere, and in so doing will be sensitive to their ever changing needs. Such needs may be medical / therapeutic (for physical and mental welfare), cultural, psychological, spiritual, emotional and social, and residents are encouraged to participate in the development of their individualised Care Plans in which the involvement of family and friends may be appropriate and is greatly valued.

Anglesey Court is registered as a Care Home for the elderly and does not provide nursing care. Any nursing services required would be provided by the Community Multi-Disciplinary Team.